MUZIKA - JEZIK DUŠE
22. 6. 2020.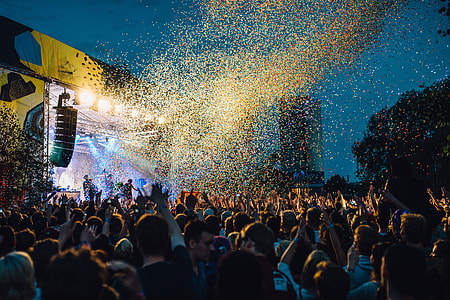 SVJETSKI DAN MUZIKE
Svjetski dan muzike, ili "Fête de la Musique", kako je poznato u Francuskoj, obilježava se 21. lipnja svake godine, a cilj obilježavanje je slaviti sve vrste muzike i utjecaj koji muzika ima na svijet i ljudsku dušu". Muzika okuplja ljude i čini dio njihovog identiteta. Kako je muzika veoma važna za društvo i romsku zajednicu, ne smije se propustiti prilika za obilježavanje ove divne umjetnosti
Autorica: Chloe Gabbar
Prijevod: Milica Kuzmanović
Različite ideje o obilježavanju Dana muzike javile su se još tokom sedamdesetih i osamdesetih godina u Francuskoj, ali prvo obilježavanje Dana muzike na nacionalnoj razini održano je 1982. godine. Danas se Dan muzike obilježava širom svijeta, a procjenjuje se kako je 2018. godine više od sedam stotina izvođača sudjelovalo u obilježavanju ovog dana samo u Hrvatskoj.
Za obilježavanje Dana muzike izabran je 21. lipanj, datum na koji najčešće pada ljetni solsticij ili suncostaj, tj. najduži dan u godini. Ta veza s ljetom također simbolizira prirodu i promjenu godišnjih doba.
Iako je Dan muzike originalno francuski praznik, tokom godina je postao međunarodni događaj. Više od 120 država usvojilo je tradiciju obilježavanja ovog događaja, uz prilagodbu vlastitim kulturnim specifičnostima. Ovdje, u Hrvatskoj, Dan muzike obilježava se u više gradova, među kojima su Zagreb, Split i Dubrovnik.
"Fête de la Musique" održava se na dobrovoljnoj osnovi, a glavni cilj obilježavanja Dana muzike nije novčana dobit. Muzičari amateri potiču se da sviraju na ulicama i javnim prostorima, a održavaju se i mnogi besplatni koncerti. Umjesto ekonomskog dobitka, naglašava se muzički izričaj. Na francuskom jeziku "Faites de la musique", znači 'stvarati muziku', a "Fête de la Musique" znači proslava muzike. "Faites de la musique" i "Fête de la Musique" su homofoni, što znači da iako se isto izgovaraju, imaju različito značenje.
U Međunarodnoj povelji o organiziranju "Fête de la Musique" istaknuta je važnost neovisnog, odnosno slobodnog obilježavanja Dana muzike. Citiramo članak 4. ove Povelje "Svi koncerti su besplatni za slušatelje. Organizatori su suglasni kako će promovirati muzičku praksu i sviranje muzike uživo." Povelja, koju je potpisalo više od 300 gradova širom svijeta, prvi put je usvojena u Budimpešti 1. studenog 1997. godine.
Ekonomska neovisnost sudionika i ohrabrivanje ljudi na sudjelovanje, potiče inkluzivnost i socijalni mir, jednu od temeljnih vrijednosti "Fête de la Musique". Na Svjetski dan muzike slavimo sve vrste muzike te su dobrodošli različiti žanrovi, bez obzira na podrijetlo izvođača i muzički žanr.
Muzika je način izražavanja identiteta. Muzika čini veliki dio romske kulture, a mnogi Romi su izvrsni muzičari. Kako je romska zajednica povijesno putovala širom svijeta, ta iskustva obogatila su romsku muziku različitim muzičim utjecajima koji u kombinaciji s tradicionalnijim melodijama, stvaraju jedinstvene zvukove i muzička djela.
Kako je muzika veoma važna za romsku zajednicu, a romska muzika prepoznatljiva je širom svijeta, podržavanje romske muzike ponekad može biti način da se podrži i potakne integracija Roma u društvo. Primjerice, 2014. godine organiziran je projekt pod nazivom Music4Rom, (Muzika za Rome). Projekt je podržan od strane Europske unije. Tom prilikom, romski i neromski adolescenti iz četiri različite europske zemlje - Italije, Rumunjske, Slovačke i Španjolske - okupili su se kako bi surađivali na muzičkim projektima. Cilj ovog Programa bio je promicanje socijalne uključenosti i poticanje tolerancije i razumijevanja drugih. Ovaj Projekt primjer je kako muzika gradi mostove koji spajaju različite zajednica.
S obzirom na trenutne okolnosti, jasno je kako će ovogodišnje obilježavanje Dana muzike biti malo drugačije. No ipak, na ovaj dan, Svjetski dan muzike, bit će obilježeni različiti muzički izričaji. Ako imate instrument - svirajte! Ako imate pristup muzici - slušajte je! Pjevajte svoju najdražu pjesmu! Danas postoji toliko načina da budete kreativni i uživate u muzici, a možda i otkrijete nešto novo.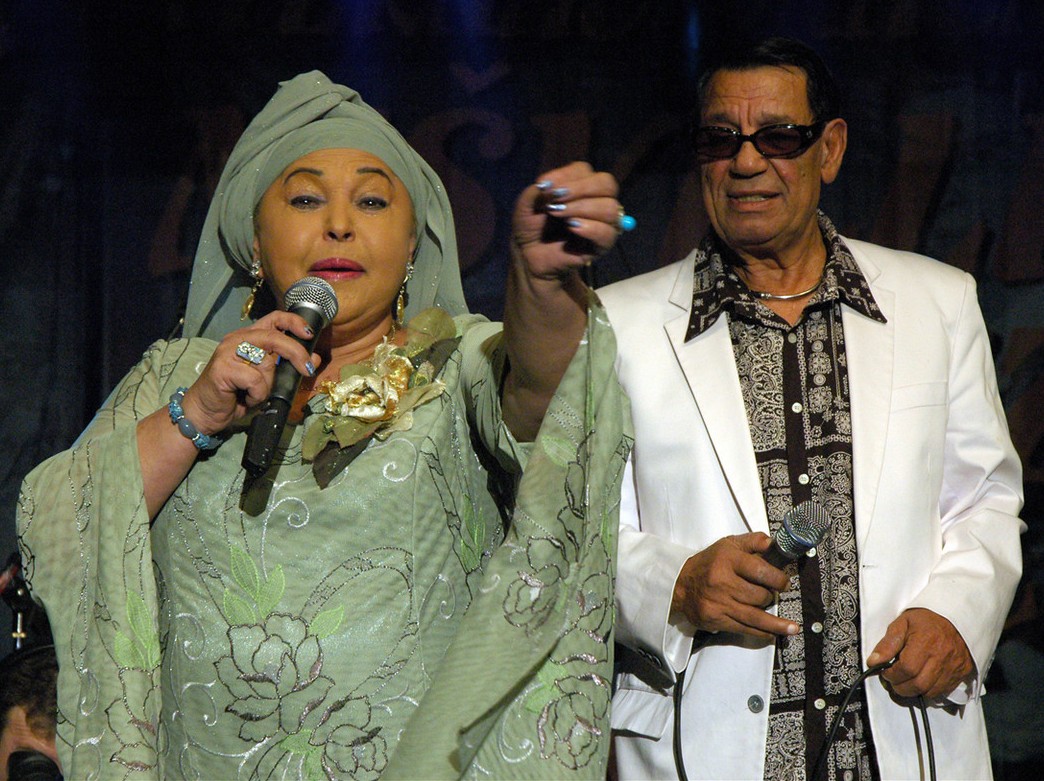 World Music Day, or "Fête de la Musique" as it is known in France, is celebrated every year on the 21st June. Its goal is to celebrate "music in all its forms and the impact it's had on the world and the human spirit'. Music brings people together and makes up a part of people's identity. Music is so important in society and for the Roma community, an opportunity to celebrate this beautiful art cannot be passed up.
The idea of a celebration of music existed in different forms throughout the seventies and eighties in France, but the first national celebration was held in 1982. It is now a widely celebrated and popular event, it is estimated that in 2018, more than 700 performers participated in the celebration in Croatia alone.
The date of the 21st June was chosen because it usually coincides with the summer solstice (the longest day of the year). This connection to summer also symbolises nature and the changing of seasons.
Even if it originated in France, over the years it has become an international event with more than 120 countries having adopted the event, adapting it to their cultural specificities. Here in Croatia, it is celebrated in many cities such as Zagreb, Split and Dubrovnik.
'Fête de la Musique' has the particularity of being held on a voluntary basis, the main goal not being monetary profit. Amateur musicians are encouraged to play their instrument in the streets and public spaces, and many free concerts take place. The emphasis is very much put on musical expression rather than economic gain. In fact, in the French language the slogan "Faites de la musique" (Make music), is a homophone of "Fête de la Musique" (Celebration of music).
The importance of this celebration being free is also emphasized in the International Charter on the Organisation of 'Fête de la Musique'. We can quote article four of this charter "All concerts are free for the public. Organisers agree to promote musical practice and live music with a non-profit-making purpose". The charter, signed by over 300 cities worldwide, was first adopted in Budapest on the 1st November 1997.
This freedom from economic participation and the encouragement of all people to participate fosters inclusivity and social peace, one of the core values of 'Fête de la Musique'. All genres and types of music are welcome on World Music Day, no matter what origin the performer is from or which genre the music is of.
Music is a way of expressing your identity. For example, music is a huge part of Roma culture, and many Roma are excellent musicians. Because they are a community which have travelled around the world, they have collected many musical influences, which, when combined with melodies more traditional to them, create unique sounds and pieces of music.
This music is so emblematic to the Roma community that it can sometimes be used as a way to support integration. For example, in 2014, a project called Music4Rom was organised. It was supported by the European Union and brought together Roma and Non-Roma adolescents from four different European Countries (Italy, Romania, Slovakia and Spain) in order to get them to work on musical projects. The aim of this programme was to promote social inclusion, and foster tolerance and understanding of others. This project is just one example of how music can be a way of building bridges between communities.
Of course, it goes without saying that Music Day celebrations will be slightly different this year given the current circumstances, but we can still use this day to celebrate music from all backgrounds. If you have an instrument – play it! If you have access to music – listen to it! Sing your favourite song! There are so many ways to be creative and enjoy music today and maybe even discover something new.
Galerija slika: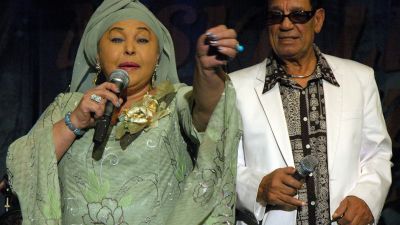 Znate li nešto više o temi ili želite prijaviti grešku u tekstu?
Povratak na sve vijesti