EKONOMSKI I DRUŠTVENI RAZVOJ U SREDIŠTU PAŽNJE
5. 12. 2019.
VOLONTERI ZA INKLUZIVNU BUDUĆNOST
Međunarodni dan volontera za ekonomski i društveni razvoj obilježava se svake godine 5. prosinca, počevši od 1985. godine. Ovaj dan obilježavaju mnoge nevladine organizacije, civilna društva i privatni sektor, a obilježava se i na nacionalnoj i globalnoj razini. Obilježavanje međunarodnog dana volontera pruža priliku organizacijama koje uključuju volontere kao i samim volonterima da promoviraju volontiranje i potaknu vlade da podrže njihove napore.
Autor: Božidar Kolov
Jedna od najvažnijih inicijativa volontera širom svijeta je Program volontera Ujedinjenih naroda (UNV). To je organizacija UN-a koja doprinosi miru i razvoju volonterstva na svjetskoj razini. Ove godine UNV Međunarodni dan volontera obilježava se pod temom "Volonteri za inkluzivnu budućnost", ističući ciljeve održivog razvoja koji je 2015. godine postavila Opća skupština Ujedinjenih naroda, kao i "težnju ka uspostavljanju jednakosti i uključivanje kroz volontiranja".
Volontiranje osposobljava ljude, naročito one često isključene, pružajući im priliku da svoj život promjene na bolje i učine nešto konstruktivno za svoju zajednicu koja je u potrebi. Filozofija UNV-a je da kroz volontiranje zajednice širom svijeta mogu "iskusiti snažan osjećaj solidarnosti i uključenosti".
U Izvještaju o svjetskom volontiranju iz 2018. godine procijenjeno je da se ukupno volonterska radna snaga sastoji od 109 milijuna volontera koji rade puno radno vrijeme. Oko 30 posto volontera sudjeluje u službeno organiziranim aktivnostima putem službenih organizacija, udruga i skupina, a oko 70 posto volontera doprinosi neformalnim angažmanom. Od ukupnog broja volontera 60 posto neformalnih volontera čine žene.
Od 1996. godine Europska unija organizira svoj volonterski program pod nazivom Europska volonterska služba (EVS). Iz ovog programa razvila se još naprednija i sveobuhvatnija inicijativa - Europske snage solidarnosti (ESS/ESC) koji pored toga što pruža prilika za volontiranje, nudi i mogućnosti za plaćeno stažiranje i rad. Putem ESC-a, mladi mogu doprinijeti zajednicama i ljudima u Europi i šire, u raznim područjima i situacijama, poput pomaganja i aktivnosti na prevenciji prirodnih katastrofa ili aktivnosti na obnovi nakon njih, pomaganje u centrima za azilante, zatim tako što podržavaju različite kulturne aktivnosti ili se bave različitim društvenim pitanjima.
Veća usredotočenost na solidarnost kroz Program Europske snage solidarnosti omogućuje da mladi pomažu tamo gdje je pomoć najpotrebnija. Jedna od najvećih prednosti ovakvog pristupa je uspostavljanje osobne veze između volontera i zajednice, tako da ta veza može trajati dugo nakon što volontiranje u trajanju od nekoliko mjeseci bude završeno. Iz perspektive romskih zajednica takav pristup je neprocjenjiv. Veliki dio romskih problema povezan je s nedostatkom dugotrajnog međudjelovanja i posvećenosti, a kada se romskim zajednicama pruža pomoć, to se čini s određene distance.
Each year since 1985, on December 5th, the International Volunteer Day for Economic and Social Development is celebrated by many non-governmental organisations, civil society, and the private sector among others on national and global level. This day of international observance offers opportunity for volunteer-involving organisations and individual volunteers to promote volunteerism and to encourage governments to support their efforts.
One of the most important volunteering initiatives worldwide is the UN Volunteers programme (UNV). That is a United Nations organisation which contributes to peace and development through volunteerism on a global scale. In 2019 the UNV is marking the International Volunteer Day with the theme "Volunteer for an inclusive future", highlighting the Sustainable Development Goals set in 2015 by the United Nations General Assembly, as well as "the pursuit of equality – including inclusion – through volunteerism".
Volunteering empowers people, particularly those often excluded, by providing opportunities for them to positively change their own lives and to play a constructive role for communities in need. The philosophy of UNV is that through volunteerism, communities around the world "often experience strengthened solidarity and inclusion".
It is estimated by the 2018 State of the World's Volunteerism Report that the global volunteer workforce amounts to 109 million full-time workers. Around 30 per cent of the volunteers are involved in formally organised activities through official organisations, associations and groups and around 70 per cent contribute through informal engagement. Overall, 60 per cent of informal volunteers are women.
Since 1996, the European Union has been maintaining its own volunteering program – the European Voluntary Service (EVS). This program has transformed recently into even more ambitious and comprehensive initiative – the European Solidarity Corps (ESC) which includes paid internships and jobs, besides the traditional volunteering opportunities. Through ESC young people can benefit communities and people in Europe and beyond in a variety of different fields and situations like helping to prevent natural disasters or rebuild afterwards, assisting in centres for asylum seekers, supporting different cultural activities, or addressing different social issues.
The greater focus on solidarity in the ESC initiative enables young people to help where there are truely needed. One of the best advateges of this approach is that a personal link between the volunteers and the communities is established, so that it can last much more than the several months of service. From the perspective of Roma commmunities such approach is invaluable. A great share of Roma issues are indeed related with the lack of long-term interaction and commitment and the distance from wich help is coming to Roma communities, when it does.
Galerija slika: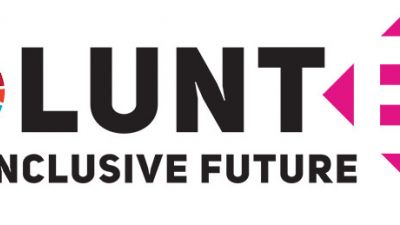 Znate li nešto više o temi ili želite prijaviti grešku u tekstu?
Povratak na sve vijesti