ISTRAŽIVANJE KONCEPATA
21. 5. 2021.
KULTURNA RAZNOLIKOST ZA DIJALOG I RAZVOJ
Svjetski Dan kulturne raznolikosti za dijalog i razvoj, koji se svake godine obilježava 21. svibnja, UN je proglasio kao dio veće kampanje čiji je cilj promicanje kulturnog pluralizma u sklopu programa održivog razvoja. Uz poziv na "jačanje potencijala kulture kao sredstva za postizanje dobrobiti, održivog razvoja i globalnog mirnog suživota" ovaj praznik pruža sjajnu mogućnost da se oda počast bogatoj raznolikosti svjetskih kultura.
Autorica: Serensamuu Budatsyrenova
Prijevod: Daria Maracheva
Dovođenje pojmova u pitanje
Smatra se da je poštovanje kulturne raznolikosti neophodno za dijalog i ostvarenje mira. Međutim, sveobuhvatna definicija ovog pojma se često izostavlja. S jedne strane, kulturna raznolikost, kao pojam, preopterećen je brojnim suptilnim značenjima. S druge strane, raznolikost, pored isključivo kulturnog aspekta, često uključuje i preklapa se s mnogim drugim konceptima, uključujući rasu, vjeru i jezik.
Jedan od primjera je rangiranje najraznolikijih ili najmanje raznolikih zemalja na svijetu E. Görena.
Na Brazil se, na primjer, često pozivaju kao na zemlju sa najvećom kulturnom raznolikošću budući da u ovoj zemlji živi veliki broj različitih nacionalnosti. Ipak, budući da apsolutna većina Brazilaca govori portugalski, Brazil je vjerojatno jedna od najmanje raznolikih zemalja ako govorimo o jezičnom pluralizmu. To se može zaključiti i iz rangiranja E. Görena, u kojem je Brazil zajedno s Južnom Korejom, Samoom, Urugvajem i Japanom rangiran među prilično homoge države.
S druge strane Čad, u kojem živi preko 100 nacionalnih skupina koje čine 15,9 milijuna stanovnika, se može pohvaliti svojom kulturnom raznolikosti. U Čadu se govori više od 120 jezika koji se ne preklapaju s nacionalnim identitetima. To svrstava Čad u pet vodećih država u pogledu kulturne raznolikosti i etno-lingvističkog pluralizma. Međutim, Čad je također u velikoj mjeri poznat po nedostatku stabilnosti i mirnog suživota između nacionalnih skupina. Konkretnije, u nedavnom etničkom sukobu koji se dogodio u Čadu 11. travnja, najmanje 55 ljudi je poginulo, a tri sela su izgorjela do temelja u jugoistočnoj regiji Salamat.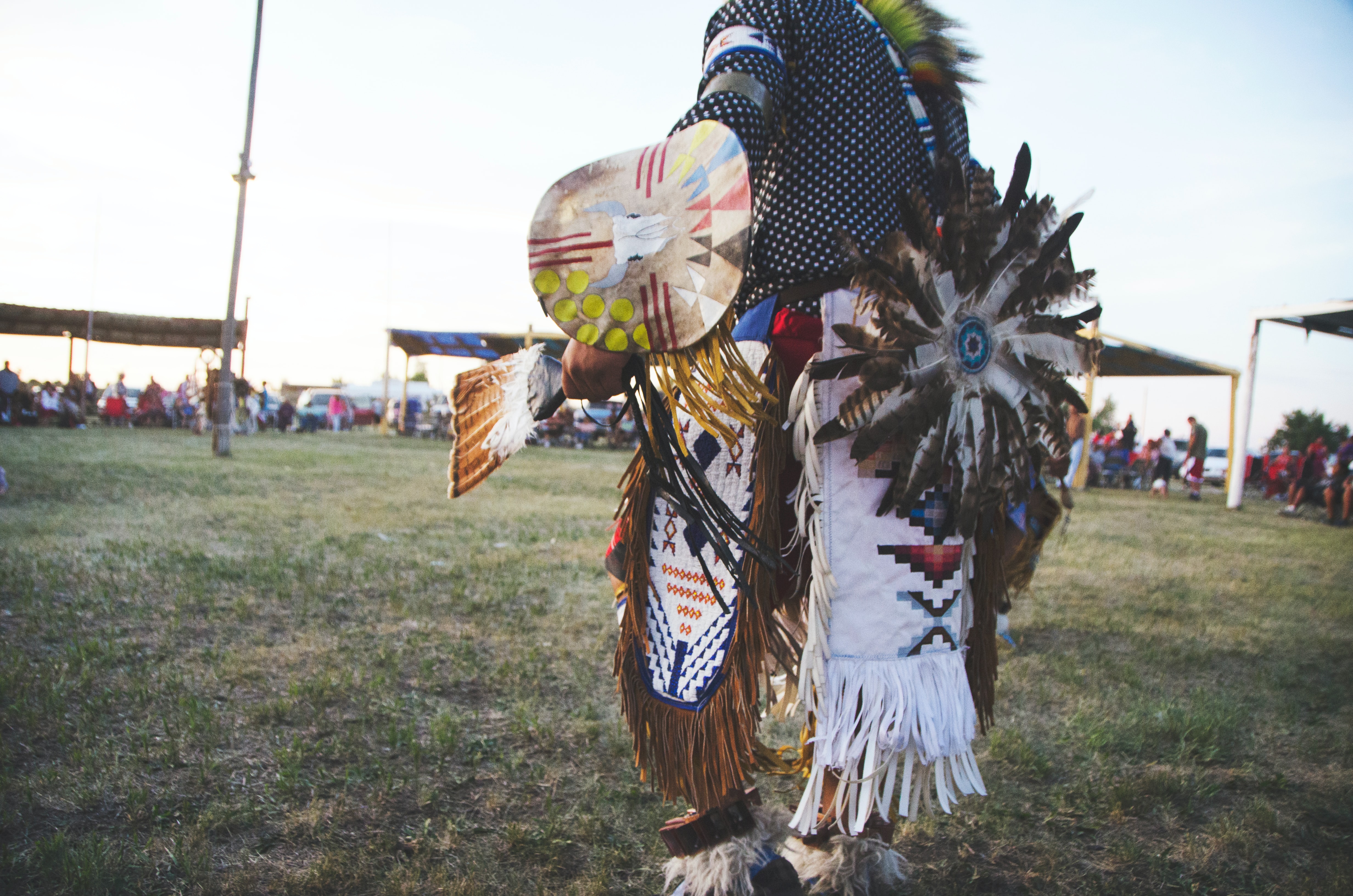 Apstraktne definicije i nedostatak rješenja
Smatra se da je raznolikost neophodna za izgradnju zdravih društava i postizanje mirnog suživota. U međuvremenu, u javnom diskursu se ne spominje da kulturna raznolikost sama po sebi ne mora nužno donijeti uspjeh u smislu uspostavljanja dijaloga ili izgradnje međusobnog razumijevanja među zajednicama. Etničke i vjerske napetosti u Kamerunu, Togu, Keniji i Nigeriji pokazuju da zemlje sa visokom razinom kulturne raznolikosti često nisu u stanju ostvariti dijalog i postići dobrobit.
Stoga se čini da nejasne definicije kulturne raznolikosti, dijaloga i razvoja negativno utječu na praktičnu vrijednost rasprave, jer sve više ustupaju mjesto sumnjivoj retorici. Strategije UN-a koje imaju za cilj promicanje uključenosti također bude sumnje svojim općenitim rješenjima poput «razvijanja globalnog načina razmišljanja » ili «prisutnosti kulturnih simbola u javnom prostoru».
U međuvremenu, političari i liberalne institucije su loši u promicanju kulturne raznolikosti, jer ne uspjevaju pružiti jasne i dosljedne smjernice i izvediva rješenja za postizanje predloženih ciljeva.
Jednako važna pitanja također ostaju bez odgovora. Konkretno, tko mora biti subjekt politika koje potiču kulturnu raznolikost: zajednica koja je domaćin i od koje se očekuje da bude otvorena prema uključenosti? Ili manjine koje treba podržati kroz određene politike nediskriminacije?
Kao rezultat, mnoge ranjive skupine, uključujući Rome, često se zanemaruju te se nađu zarobljene između nejasnih definicija i neostvarivih političkih strategija. Usprkos široko rasprostranjenoj retorici koja osuđuje diskriminaciju, zajednice u raznim europskim zemljama i dalje ne razumiju prednosti kulturne raznolikosti i uključenosti posebno kada se radi o Romima, čijem životnom stilu se već dugo rugaju u brojnim stereotipima i mitovima. Slično tome, mediji doprinose stvaranju iskrivljene slike o Romima, šireći skandalozne vijesti o umiješanosti Roma u trgovinu drogom i druge kriminalne aktivnosti.
Možda bi isticanje vrijednosti, koje su istaknute u naslovu Svjetskog dana kulturne raznolikosti za dijalog i razvoj, doprinijelo promjeni načina na koji se ovaj dan obilježava. Ali također je vrlo važno razmisliti i o prijelazu sa sumnjive retorike na smislene poteze i, možda, ima smisla početi s pojašnjenjem definicija.
Cultural Diversity for Dialogue and Development
World Day for Cultural Diversity for Dialogue and Development, annually observed on May 21, has been proposed by the UN as part of a larger campaign aiming at encouraging the promotion of cultural pluralism in a modern sustainable development agenda. With the call to «enhance the potential of culture as a means of achieving prosperity, sustainable development, and global peaceful coexistence», the holiday has ultimately presented itself as one of the critical dates to honor a rich variety of the world's cultures.
Breaking Down the Notions
They say embracing the virtues of cultural diversity is inevitable in order to enable dialogue or achieve peace.
Needless to say though, a sound definition of the notion is often omitted.
Thus, on the one hand, cultural diversity, as a term, is excessively loaded with myriad barely apprehensible implications. On the other hand, diversity – apart from a purely cultural aspect – often incorporates and overlaps with many other concepts, including race, religion, and language.
To give you an example, it's worth referring to E. Gören's ranking of the most (and least) culturally diverse countries in the world.
Brazil, for instance, is often mentioned as a country exemplifying a full potential of cultural diversity by remaining home for a large variety of ethnicities. Nonetheless, as the absolute majority of Brazilians speak Portuguese, the country is arguably among the least diverse with regard to linguistic plurality. In Gören's ranking, this is reflected as well - with Brazil, adjacent to South Korea, Samoa, Uruguay, and Japan, which are also listed amidst quite homogenous states.
In contrast, Chad, with over 100 ethnic groups among its 15,9 million residents, may seem to excel in terms of cultural diversity. Today it preserves more than 120 languages that, incidentally, do not overlap ethnic identities. This puts Chad amongst the top five leading states in terms of both cultural diversity and ethnolinguistic plurality. Yet notwithstanding the above, Chad is also largely known for the lack of stability and peaceful coexistence between ethnic groups. More specifically, a recent ethnic conflict that had taken place in Chad on April 11, left at least 55 people dead and three villages burned to the ground in the south-eastern region of Salamat.
Abstract Definitions & The Lack of Solutions
It's argued that diversity is necessary in order to build vibrant societies and attain peaceful coexistence. Meanwhile, the public discourse is often reticent that cultural diversity doesn't necessarily yield success in terms of forging a dialogue or increasing mutual understanding between communities. The ethno-religious tensions in Cameroon, Togo, Kenya, and Nigeria add a new wrinkle to the fact that countries, endowed with a high level of cultural diversity, often fail to meet the goals of achieving dialogue and prosperity.
It seems, therefore, that obscure definitions of cultural diversity, dialogue, and development are a hazard for the instrumental value of the debate, since they increasingly give way for dubious rhetoric to flourish. The UN strategies aiming at promoting inclusion also appear questionable by suggesting such dimmed solutions as «developing a global mindset» or «representing cultural symbols in a public space».
In the meantime, politicians and liberal institutions keep falling short of forwarding cultural diversity, while being unable to provide coherent guidance and practicable measures to achieve suggested goals.
No less vitally questions remain subtle. In particular, who has to be a subject of policies encouraging cultural diversity: a host community that is modestly expected to move towards inclusion? Or minorities that supposedly need to be supported through certain non-discrimination policies?
As a result, many vulnerable groups, including Roma, are often found to be neglected in the present limbo between vague definitions and elusive political strategies. Notwithstanding the superfluous use of anti-discriminatory rhetoric, communities in various countries of Europe remain reluctant to embrace virtues of cultural diversity and inclusion especially when it comes to Roma, whose lifestyle has been long mocked in numerous stereotypes and myths. Similarly, mass media contributes to the distortion of the Roma image, while chasing scandalous breaking news about the involvement of Roma in drug trafficking and other criminal activities.
Perhaps, honoring the importance of values, reflected in the title of World Day for Cultural Diversity for Dialogue and Development, would better serve the practices to observe the holiday. But only for a moment; what if it's also worth considering a transition from dubious rhetoric to meaningful moves – and, perhaps, having started from clarifying the definitions.
Znate li nešto više o temi ili želite prijaviti grešku u tekstu?
Povratak na sve vijesti