ROMSKI DOPRINOS MUZICI
21. 6. 2021.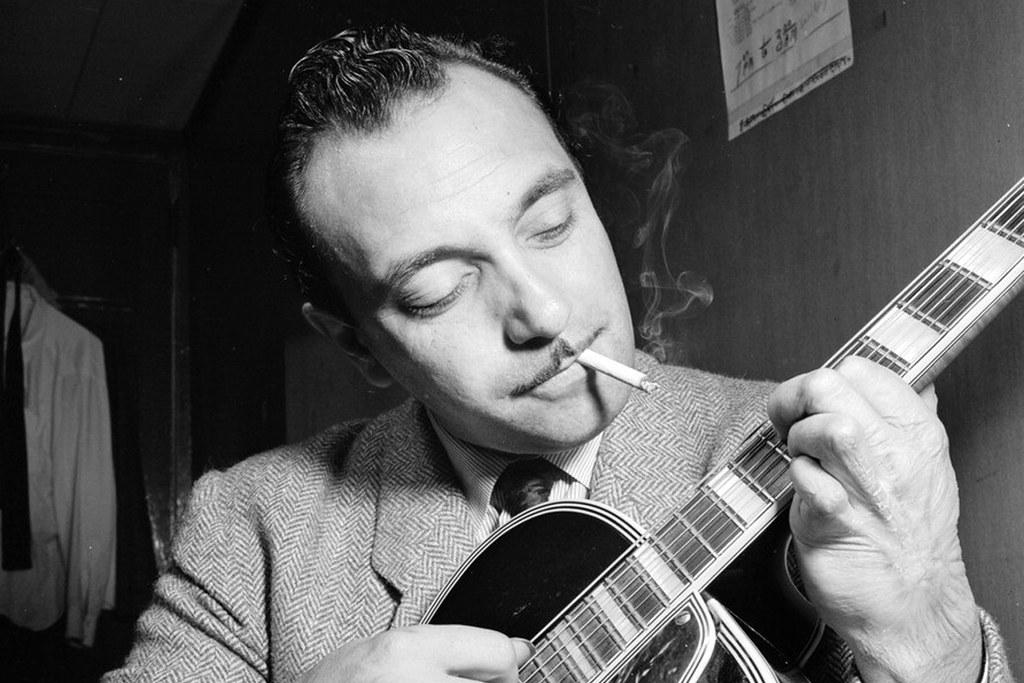 ROMSKA MUZIKA – IZVOR PONOSA
Svjetski dan muzike jedan je od najboljih trenutaka da govorimo o romskom globalnom doprinosu.
Autor: José Alarcón Matás
Prijevod: Daria Maracheva
Kroz stoljeća Romi su davali jedinstveni doprinos kulturi i umjetnosti u različitim dijelovima svijeta. Romska glazba je uvijek bila nevjerojatno utjecajna, ona je nasljeđe koje treba stvarati osjećaj kolektivnog ponosa u našim zajednicama. Priznavanje uloge Roma u oblikovanju glazbe ključno je za očuvanje romskog identiteta.
Taj doprinos uključuje, ali se ne ograničava ogromnim povijesnim utjecajem Roma na španjolski flamenko, popularizaciju mađarskog plesa Verbunkosa od strane romskih glazbenika posebno Janoša Biharija ili klasičnih skladatelja poput Haydna, Beethovena, Brahmsa ili Liszta koji su koristili romsku glazbu u svojim remek djelima. U mnogim orkestrima, posebno na Balkanu, veliki broj izvođača su Romi, što pokazuje trajnu prisutnost i oslanjanje na romske glazbenike.
Uloga Roma u oblikovanju nekih od najpopularnijih glazbenih žanrova je neporeciva. Jedan od najboljih primjera je utjecaj romskog izvođača Djanga Reinhardta na džez glazbu. Prema istraživačici Iryni Myroniuk ''Nije pretjerano reći da je Reinhardt transformirao ulogu gitare u džezu. Njegova suradnja s violinistom Stephaneom Grapellijem u Hot Club de France rezultirala je stvaranjem nekih od najelegantnijih i najtrajnijih vrsta džeza tog vremena i stvorila je posebni glazbeni žanr koji i danas sviraju Romi iz Francuske, tzv. "Romski Džez".
Zahvaljujući orkestru Rajkos koji je osnivan 1952. godine u Mađarskoj, mladi nadareni Romi dobili su jedinstvenu priliku izvoditi ne samo tradicionalnu romsku glazbu već i klasična remek-djela. Orkestar je odigrao ključnu ulogu u širenju romske glazbe i talenta širom svijeta kroz brojne nastupe na svim kontinentima. Osim toga, orkestar je omogućio ženama glazbenicima da počnu nastupati na profesionalnoj glazbenoj sceni, jer je prije toga ženama bila uskraćena mogućnost sviranja u javnosti.
Poznati po svom talentu za muziku, Romi iz rumunjske regije Clejani generacijama održavaju svoju glazbenu tradiciju. Izvođenje glazbe u tzv. "tarafs" (izraz koji se koristi za opisivanje malog ansambla ''lautari'' ili tradicionalnih romskih glazbenika) omogućilo je očuvanje pjesama i ritmova koji se obično povezuju s romskim zvukom. Poznati Taraf de Haidouks popularizirao je romsku narodnu glazbu i dobio je međunarodno priznanje.
U Španjolskoj je aktivno sudjelovanje romskih pjevača, svirača i plesača u glazbi flamenko značajno doprinijelo oblikovanju ovog glazbenog žanra. Mnoge pjesme flamenko zapravo pričaju o iskustvu ljudi koji su završavali na marginama društva, o borbi i osjećaju izgubljenosti, odnosno pokušavaju pokazati nepravdu s kojom su se romske zajednice suočavale kroz povijest kao i želju za dostojanstvom i nezavisnošću. Kao u pjesmi romskog skladatelja iz Španjolske Juana Peñe Lebrijanoa:
''Pitaju se za cijenu koju će morati platiti
da ostanu ono što su oduvijek bili:
ptice selice, stranci, uljezi.
Vođa klana zuri između pukotina krajolika
i misli da se njegovo pleme
Ovdje kao i svugdje na svijetu,
neće se ni za što odreći svoje drage domovine:
Starog običaja koga nazivaju Sloboda.''
To je, uostalom, ključan razlog zašto je toliko važno očuvati romsku glazbu. Mnogi njezini elementi, od stihova do ritmova i načina pjevanja, povezani su s poviješću Roma kao naroda. Glazba omogućuje da zajedničko sjećanje opstane, da se priče prepričavaju i da se prenose s generacije na generaciju. Prepoznavanje važnosti i utjecaja romske glazbe može značajno pomoći u ovom procesu.
Roma people everywhere have made unique contributions to the culture and the arts over the centuries. Roma music has been (and remains) incredibly influential, representing a legacy that should instil a sense of collective pride to our communities. Recognising the role of Roma in shaping music is essential to preserve Roma identity.
These contributions include, but are of course not limited to, Roma's huge historical influence in Spanish flamenco, the popularisation by Roma musicians – notably that of Janos Bihari - of Hungarian Verbunkos, or the incorporation of Roma music by Classical composers like Haydn, Beethoven, Brahms or Liszt in their work. In many orchestras, especially in the Balkans, it is common today to see a high number of Roma as performers, which shows the ongoing presence and reliance on Roma musicians.
Roma's role in shaping some of the most popular music genres is undeniable. One of the clearest example is Roma player Django Reinhardt's influence in jazz music. As researcher Iryna Myroniuk writes:
''It is not an exaggeration to say that Reinhardt transformed the guitar's role in jazz. His collaborations with violinist Stephane Grapelli in the Hot Club of France produced some of the most elegant and enduring jazz of the time, and created an entire genre of music which is still played by the Roma of France, "Roma Jazz."''
Also in Hungary, the creation of the Rajkos Orchestra in 1952 was a unique opportunity for young talented Roma to perform not only traditional Roma music but also classical masterpieces. The Orchestra has proven vital for the dissemination of Roma music and talent worldwide through numerous performances in every continent. Furthermore, it facilitated the incorporation of female musicians (who had previously remained excluded from playing in public) to the professional music scene.
Long known for their musical abilities, Roma from the Romanian region of Clejani have kept musical tradition going for generations. Usually performing in ''tarafs'' (the term used to describe a small ensemble of ''lautari'', or traditional Roma musicians), has allowed for the conservation of songs and rhythms typically associated with Roma sound. The well-known Taraf de Haidouks has popularised Roma folk music and been widely acclaimed internationally.
In Spain, the active participation of Roma singers, players and dancers in flamenco music has deeply shaped the genre. In fact, many flamenco songs refer to experiences of marginality, struggle and resignation, in an attempt to express the injustices faced by Roma communities throughout history and a desire for dignity and autonomy. A song by Spanish Roma composer Juan Peña Lebrijano goes:
''They ask themselves for the price they will have to pay here
to remain what they have always been:
migrant birds, foreigners, intruders.

The clan's patriarch stares between the cracks of the landscape
and thinks that his tribe
Here like everywhere else in the world,
shall not renounce for anything to their deep motherland:
An old custom they call Freedom.''
This is, after all, also a crucial reason why it is so important to preserve Roma music. Many elements of it, from lyrics to rhythm to singing patterns, are connected to Roma's history as a people. Music allows for the collective memory of communities to survive, for stories to be re-told and passed on over generations. Recognising the relevance and influence of Roma music can help much in that process.
Galerija slika: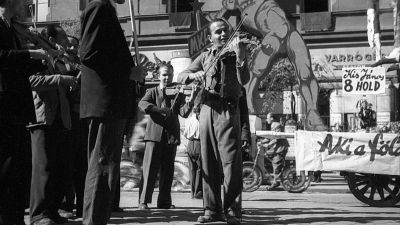 Znate li nešto više o temi ili želite prijaviti grešku u tekstu?
Povratak na sve vijesti