PJEVAČ, ČIJI ŽIVOT MOŽE BITI PREDLOŽAK ZA FILM
16. 4. 2021.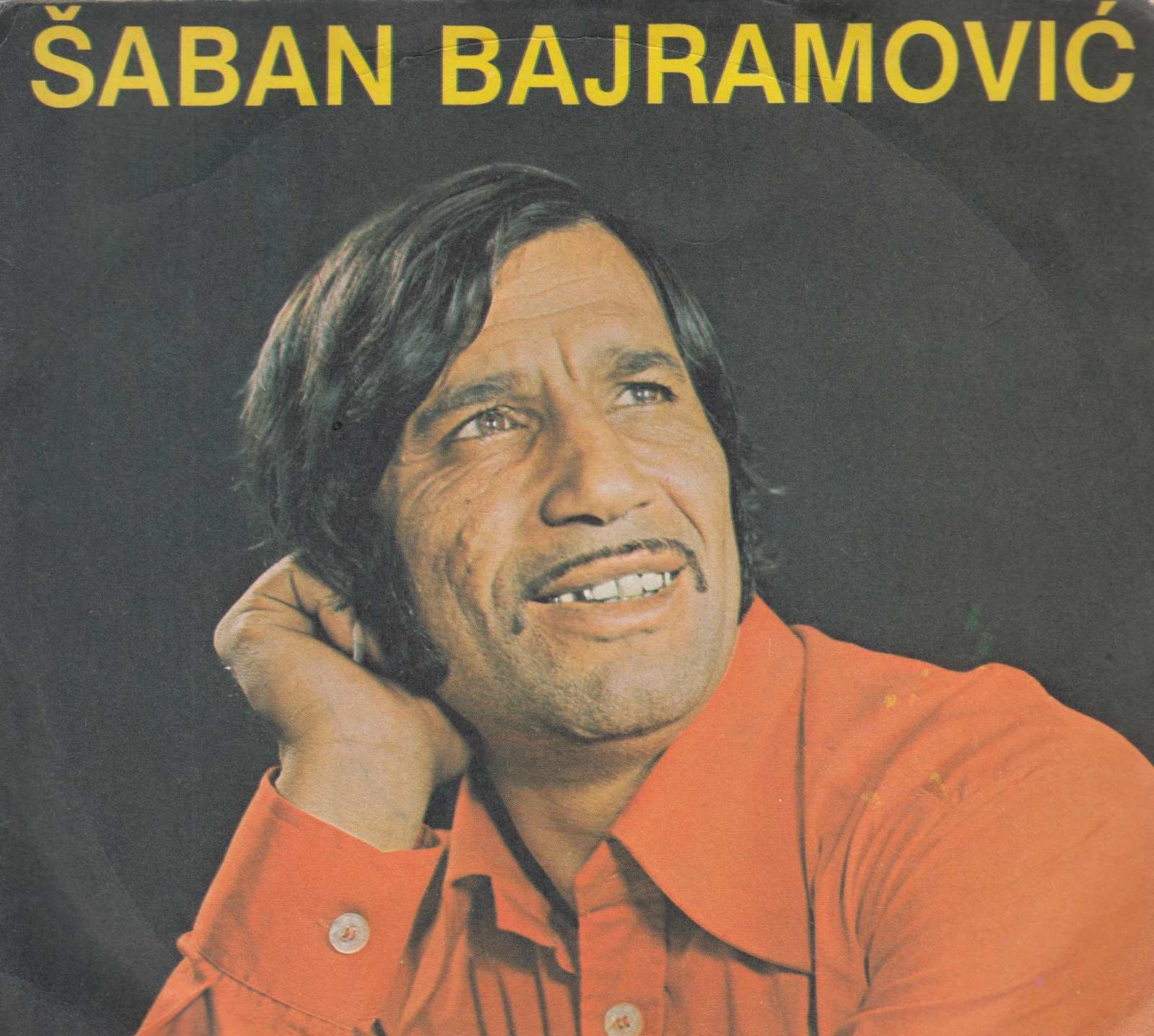 ŠABAN BAJRAMOVIĆ – 85. GODIŠNJICA ROĐENJA
Na današnji dan, prije 85 godina rođen je jednan od najpriznatijih romskih pjevača Šaban Bajramović. Njegova izvedba pjesme "Đelem, Đelem", koja je postala romskom himnom, smatra se jednom od najboljih ikad.
Autorica: Daria Maracheva
Prijevod: Daria Maracheva
Samo kratki pogled na život Šabana Bajramovića dovoljan je za razumijevanje da su njegove šanse postići uspjeh, a kamoli postati zvijezda bile su gotovo nikakve. Startna pozicija ovog glazbenika bila je toliko loša koliko se uopće može zamisliti. Šaban Bajramović je rođen u gradu Nišu u Srbiji u vrlo siromašnoj romskoj obitelji kratko prije Drugog svjetskog rata, zapamćenog po genocidu nad romskim stanovništvom koji su provodili nacisti, ustaše i drugi na okupiranim područjima. Zbog krajnjeg siromaštva Bajramovićeve obitelji i kasnije smrti njegovih roditelja, mladi Šaban morao je raditi od ranog djetinjstva. Bajramović je kao dječak dobio dječju paralizu koja je na neko vrijeme prekinula njegovo školovanje. Uspio se oporaviti, ali nakon četvrtog razreda osnovne škole ipak je napustio školu.
U dobi od 18 godina osuđen je na kaznu od pet i pol godina zatvora zbog dezerterstva iz jugoslavenske vojske. Jednu godinu zatvora izdržao je na zloglasnom Golom Otoku, zatvoru u kojem su bili uglavnom smještani Titovi politički protivnici i koji je od sredine 1950-ih godina pretvoren u redoviti zatvor. Paradoksalno je da upravo na Golom otoku Šabana Bajramovića naučio je čitati i pisati, svirati i skladati glazbu i gdje je propjevao.
Nakon odsluženja kazne, vratio se u Niš i počeo je pjevati u kavanama. Tokom jednog nastupa zapazio ga je slovenski producent koji je pomogao Bajramoviću snimiti prvu ploču. Ubrzo nakon toga, Šaban Bajramović postao je popularan i počeo je nastupati po cijeloj Jugoslaviji i u inozemstvu. Na poziv Indire Gandhi pjevač je nastupao u Indiji gdje je proglašen 'Kraljem romske muzike'.
Njegova izvedba pjesme 'Đelem Đelem', koja je izabrana za romsku himnu na prvom Svjetskom kongresu Roma 1971. godine, postala je toliko dominantna da mnogi ljudi misle da je Bajramović autor ove pjesme.
Tokom svoje dugogodišnje glazbene karijere (preko 40 godina) Šaban Bajramović objavio je 20 albuma i prema njegovim procjenama napisao je više od 650 pjesama. Glazbene kompozicije Šabana Bajramovića se mogu čuti u čuvenim jugoslavenskim filmovima poput 'Crne mačke, beli mačor' Emira Kusturice ili 'Anđela čuvara' Gorana Paskaljevića. Časopis Time svrstao ga je među 10 najvećih blues pjevača na svijetu.
Odgovarajući na pitanje o tajni uspjeha svojih pjesama Šaban Bajramović govorio je da je uvijek pjevao o životu stvarnih ljudi i o stvarima koje je svakodnevno viđao oko sebe. I Romi i neromi prepoznavali su se u njegovim pjesmama, utapajući se u njegovom dubokom i osjećajnom glasu. Svoje pjesme Bajramović je znao testirati na djeci pjevajući ih uz gitaru. Čekao je neko vrijeme, kad je čuo da dijete pjeva pjesmu koju je maloprije svirao, Bajramović je znao da ima hit.
Šaban Bajramović imao je reputaciju čovjeka koji ne poštuje nikakva pravila. Znao je dolaziti na koncerte u zadnjoj minuti ili se ne pojavljivati uopće, odlučivši umjesto toga pjevati na romskoj svadbi. Zbog takvog nepredvidivog ponašanja zabranjen mu je nastup na nacionalnoj televiziji i najvjerojatnije je izgubio brojne mogućnosti za razvoj svoje karijere.
Ratovi u bivšoj Jugoslaviji i pojava turbofolka 1990-ih godina prekinuli su Bajramovićevu karijeru. Međutim, objavljivanje albuma A Gypsy Legend zajedno s bendom Mostar Sevdah Reunion početkom 2000-ih godina, pomoglo je Šabanu Bajramoviću vratiti na scenu pa čak i proširiti njegovu popularnost.
Cijeli život Šaban Bajramović živio je iz dana u dan ne razmišlajući o svojoj budućnosti. Njegova ogromna popularnost donijela mu je prilično novca, koji je trošio mnogo brže nego što je zarađivao. Nažalost, prilično često zarađeni novac trošio je na kockanje. Nikad nije zaštitio svoja autorska prava, te su to često iskorištavali drugi glazbenici. Kao rezultat toga, usprkos ogromnoj popularnosti i cjeloživotnoj karijeri, Šaban Bajramović završio je život u siromaštvu.
Nekoliko mjeseci prije Šabanove smrti, kada više nije mogao nastupati, tražio je pomoć od Vlade Republike Srbije jer nije imao dovoljno novca za lijekove. Vlada je pružila Šabanu Bajramoviću financijsku pomoć te obećala mu je pomoć u obliku mirovine, ali Šaban je preminuo iste godine nakon srčanog udara. Nakon Bajramovićeve smrti, njegova supruga Milica, s kojom je živio gotovo polovicu stoljeća, pokušavala je ostvariti pravo na državnu mirovinu svog supruga. Uspjela ju je dobiti tek nakon što je priča objavljena u jednom od glavnih srpskih lista 'Politika'.
Život Šabana Bajramovića bio je daleko nevjerojatniji od bilo kojeg holivudskog filma. Završivši u zatvoru s 18 godina moglo se očekivati da će Šabana Bajramovića ostati nepoznat. Bajramović je uspio ne samo preživjeti na Golom otoku, već i iskoristiti vrijeme koje je proveo tamo kako bi usavršio svoj nevjerojatni glas – uistinu božanski dar. Zajedno s Kraljicom romske glazbe Esmom Redžepovom dao je izniman doprinos promoviranju romske glazbe i kulture ne samo na Balkanu već i u cijelom svijetu. Istovremeno, nedostatak pravilnog odgoja i odgovarajućeg obrazovanja u velikoj je mjeri bio razlog njegovog kaotičnog života, koji je uvelike utjecao ne samo na samog Šabana Bajramovića, već i na ljude koje je volio.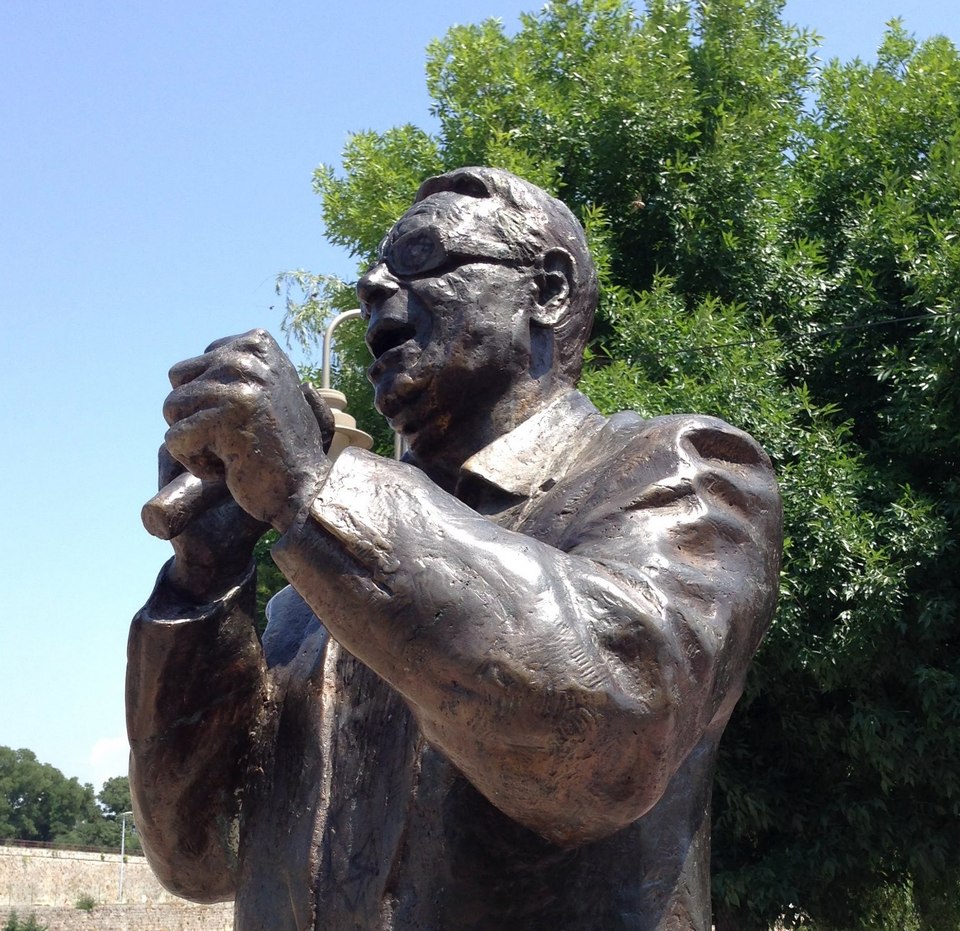 Today marks the 85th anniversary of one of the most recognized male Romani singer Šaban Bajramović. His performance of the song "Djelem, Djelem", which is a Romani anthem, is arguably considered to be one of the best ever.
A quick glance at Šaban Bajramović's life is enough to understand that his chances to gain success let alone becoming a superstar were close to zero. The musician's starting position was as low as one can even imagine. He was born in the city of Niš, Serbia in a very poor Roma family shortly before the beginning of the Second World War, in which Nazi and Ustasha conducted genocide of the Roma population on the occupied territories. Because of the family's extreme poverty and later death of his parents, young Šaban had to work since early childhood. As a young boy, Bajramović contracted polio which prevented him from attending school for a certain time. He managed to recover but after the fourth grade, he quit school.
At the age of 18 he was sentenced to five and a half years of jail for desertation from the Yugoslav army. Bajramović spent one year on the notorious island of Goli Otok, the prison where Tito kept his political opponents and which from the mid-1950-s turned into a regular jail. Ironically, it was on Goli Otok where he learned how to read and write, play musical instruments, compose music and where he first tried himself in singing.
After serving the sentence, he returned to Niš and started singing in kafanas. He was noticed by the Slovenian producer who helped him to release his first record. Quiсkly Šaban Bajramović became famous and started to perform all over Yugoslavia and abroad. He was invited by Indira Gandhi to perform in India where he gained the title the King of Romani music.
His performance of the song "Djelem, Djelem" which was chosen as a Romani anthem at the first World Romani Congress in 1971 became so dominant that many people still think that Bajramović is an author of the song.
During his more than forty-year-long musical career, Šaban Bajramović released 20 albums and according to the singer's own estimates composed more than 650 songs. Many of Šaban Bajramović's compositions were used in noted Yugoslav films such as Kusturica's Black Cat, White Cat or Goran Paskaljević Guardian Angel. Magazine Time ranked him among the 10 greatest blues singers in the world.
When asked about the secret of his songs Šaban Bajramović answered that he always sang about the life of real people and things he saw every day around him. Both Roma and non-Roma recognized themselves in his songs and got lost in his rough but at the same time warm and touching voice. He used to test his songs on children by singing them on guitar and checking if children started to repeat the songs afterward. If they did, Šaban Bajramović knew that the song would be a hit.
Šaban Bajramović had a reputation of a person who didn't follow any rules. He could arrive at the concert in the last minutes or might not show up at all, choosing to perform at Roma wedding instead. Because of such unpredictable behavior, he was banned from the national television and most probably lost many career opportunities.
Wars in ex-Yugoslavia and the emergence of turbo-folk in the 1990-s disrupted Bajramović's career but release of A Gypsy Legend album in collaboration with Mostar Sevdah Reunion band helped the musician to regain and even expand popularity in the beginning of 2000-s.
Throughout his life, Šaban Bajramović lived in the moment not caring much for the future. His immense popularity brought him quite a lot of money, which he spent much faster than he earned them. Sadly, quite often Bajramović spent the earned money on gambling. He never patented his music, which was repeatedly exploited by other musicians. As a result, in spite of huge popularity and a lifelong career, Šaban Bajramović ended his life in poverty.
A few months before Bajramović's death, when he could no longer perform, he sought help from the Serbian government because he didn't have enough money to pay even for his medicine. The Government provided the musician with financial support and promised to provide him a pension, but Bajramović passed away the same year after a heart attack. After Bajramović's death his wife Milica, with whom he had lived almost half of a century, qualified for her husband's pension. She managed to get it only after the story was published in one of the Serbian's main newspapers "Politika".
Šaban Bajramović's life was far more unbelievable than any Hollywood movie. Sent to Goli otok at the age of 18 he was supposed to spend the rest of his life unknown and forgotten by everyone. He not only managed to survive there but also make use of the time spent there to master his incredible voice – a gift definitely given to him from above. Together with the Queen of Roma music Esma Redžepova he made a huge contribution to the promotion of Roma music and culture not only in the Balkans but also far beyond them. At the same time, the lack of proper upbringing and education largely explained his sporadic life, which heavily affected not only Šaban Bajramović himself but also the people he loved.
Galerija slika:
Povratak na zanimljivosti