GLAZBA POMAŽE U FOKUSIRANJU
21. 6. 2022.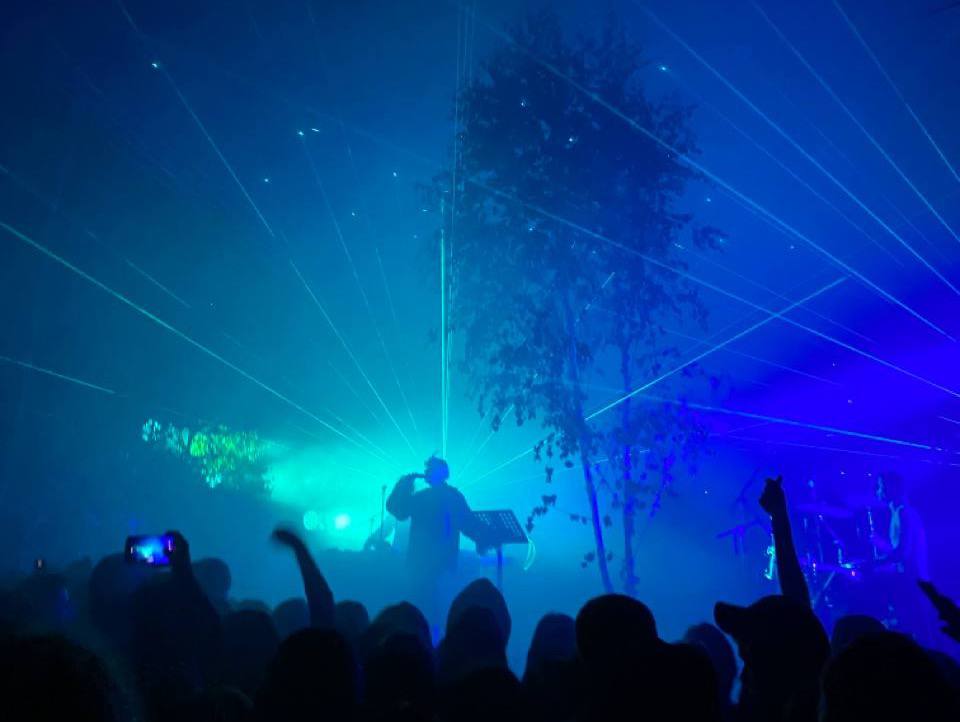 GLAZBA POVEZUJE LJUDE
Postoji li bolji način života od onoga uz glazbu? Čarolija glazbe u tome je što se u njoj može uživati i u stvaranju, i u slušanju. Svake godine 21. lipanj posvećen je svim ljudima diljem svijeta, koji uživaju u glazbi.
Autorica: Maria Nikiforova
Prijevod: Antonia Mudrovčić
Postoji li bolji način života od onoga uz glazbu? Čarolija glazbe u tome je što se u njoj može uživati i u stvaranju, i u slušanju. Svake godine 21. lipanj posvećen je svim ljudima diljem svijeta, koji uživaju u glazbi.
Svjetski dan glazbe obilježava se svake godine 21. lipnja s ciljem da ohrabri glazbenike svih dobnih skupina da pjevaju i nastupaju. Više od 120 zemalja uključeno je u aktivnosti koje se odvijaju: koncerti se održavaju u parkovima, na ulicama, stadionima, i ostalim javnim mjestima. Sve je to s ciljem da ljudi uživaju u snazi glazbe, i da glazbenici pokažu svoj talent.
Jeste li znali da se Svjetski dan glazbe ponekad ponekad i naziva Fete de la Musique? To je zbog toga što se na tom festivalu prvi puta obilježio Svjetski dan glazbe, 1982. godine za vrijeme ljetnog solsticija u Francuskoj. Festival je pokrenuo bivši francuski ministar za umjetnost i kulturu, Jack Lange, i francuski skladatelj i novinar, Maurice Fleuret. Od tog trenutka na današnji se dan proslavljala radost glazbe.
Vjeruje se da čovjek može reagirati na glazbu od najranije dobi. Neki budući roditelji čak djetetu puštaju glazbu dok je još u majčinoj utrobi. Kad se dijete rodi, postoji li išta bolje za uspavljivanje od toga da mu mama ili tata pjevaju uspavanku? Mnogi odrasli cijeli život pamte pjesme koje su im pjevali u djetinjstvu. Kad roditelji djetetu pjevaju uspavanku na materinskom jeziku, to je početak kad se dijete počinje povezivati sa svojom kulturom. To se posebno cijeni u manjinskim kulturama. Na primjer, romska majka može pjevati uspavanku na svom materinskom jeziku, a kroz cijeli djetetov život ono će imati pozitivne uspomene kad se god čuje tu pjesmu. To je odličan način očuvanja kulture.
Ne samo da glazba može umiriti dijete i natjerati ga na spavanje, nego postoje i glazba koja pojedincu može pomoći da se usredotoči na posao. Znanstvena istraživanja dokazala su da je klasična glazba jedan od najboljih načina za poticanje produktivnosti. Mozart, Bach, Beethoven i ostali skladatelji ostavili su nam jedne od najboljih skladbi.
Klasična glazba nije jedina koja može pomoći pojedincu da se usredotoči. U zadnjem desetljeću chillhop glazba postala je vrlo popularna na YouTubeu i pomaže u koncentraciji. Obično su to videoprijenosti uživo, a sve su pjesme vrlo slične. Osoba vrlo često ne shvati da se radi o novoj pjesmi. To je jedan od razloga zbog kojih se mozak može potpuno fokusirati. Istraživanje Sveučilišta u Miamiju dokazalo je da takva glazba pomaže u boljem fokusiranju i stvaranju kreativnih ideja.
Stvaranje glazbe ili jednostavno uživanje u glazbi moglo bi pomoći ljudima u socijalizaciji s ljudima različite životne dobi. Nije li divno sklapati prijateljstva tijekom koncerata ili glazbenih festivala? Koliko je za glazbenika inspirirajuće da upozna svoje vjerne obožavatelje? Razni umjetnici pokušavaju u svoje nastupe uključiti glazbu na brojne načine. Glazba usitinu stvara čaroliju u našem svijetu.
Kad neka osoba razmišlja o romskoj kulturi, prvo što joj padne na pamet su romski plesni i glazbeni nastupi. U prošlosti su Romi putovalii većinu su vremena dolazili u nove gradove kako bi nastupali. Danas je većina Roma naseljena, a stare izvedbe pretvorene u romske klasike u kojima uživa toliko ljudi diljem svijeta. Doprinos glazbi vjerojatno je jedan od najvećih doprinosa koje su Romi donijeli svijetu, kulturi i civilizaciji.
U glazbi se uživa i uživalo se još od samih početaka svjetske kulture. Teško da postoji osoba koja ne pjeva pod tušem ili pleše uz svoju omiljenu glazbu kada nitko ne gleda. Glazba nam donosi radost, podiže naše raspoloženje, i pomaže nam u razvoju naših talenata i sveukupnom psihološkom razvoju.
What is a better way to live life than alongside music? The magic of music is that one can enjoy it both while making and while listening. Every year June 21 is dedicated to everyone who enjoys music all around the world!
Encouraging musicians of all ages to sing and perform, World Music Day is celebrated annually on 21st of June. More than 120 countries are engaged in activities during this day: free park, street, stadium and other public places concerts are organized all around for people to enjoy the power of music, and for musicians to share their talents.
Did you know that the World Music Day is closely associated and sometimes even called Fete de la Musique? That is because this festival celebrated the first World Music Day in 1982 during Summer Solstice in France. The festival was initiated by the former French Minister of art and culture, Jack Lange, and the French composer and journalist, Maurice Fleuret. Starting from that point, the joy of music was celebrated on this day annually.
It is believed that a human can respond to music from a very early age. Some 'parents to be' even practice playing music to a child that is still in the womb of a mother. When a child is born, what is a better way to make him/her sleep than a mother or father singing a lullaby? A lot of grown ups cherish and remember songs that their parents used to sing them in their childhoods. When your parents sing you a lullaby in your mother tongue, this might be a start for a child that connects him/her with their native culture. This is especially cherished in minority cultures. For example, a Roma mother can sing a lullaby in her mother tongue, and all through this child's life he/she will have positive feelings whenever this song is sung. This is a great start for preserving a culture.
Not only can music calm down a child and make him go to bed, but there are types of music that can make a person focus on the work. Scientific works exist proving that classical music is one of the best for enforcing your productivity. No wonder in that, as Mozart, Bach, Beethoven and other great classical composers left us with the greatest melodical works that human ears can be pleased with.
It's not only classical music though that can help one focus. For the last decade chill-hop playlists on Youtube have become very popular among youth while studying or working. One can easily find such a playlist on Youtube and enjoy it while concentrating on work. These playlists are usually live, all sets are very similar to each other, so most of the time a person can't realize that a new track is played. And that is also the reason that helps your mind focus. A University of Miami research proves that such types of music helps not only focus better, but generate more creative ideas.
Creating music or simply enjoying music might help people socialize in different ages. Isn't it delightful to make friends during concerts or music festivals? How rewarding is it for a musician to meet their dedicated followers? A lot of artists of different branches try to include music in their performances in a variety of ways. Music truly creates magic in our world.
When a person thinks about Roma culture, the first thing that comes to mind are Roma performers of music and dances. In the past, Roma were traveling a lot and most of the time they came to new cities with performances of music and dance. Nowadays most of the Roma are settled and the old performances turned into Roma classics that are enjoyed by so many people all over the world. Contribution to world music is one and probably the biggest contribution of Roma people to the world, culture, and civilization.
Over the times of the existence of world culture, music was enjoyed at all times. There is hardly a person to be found that does not sing a song in a shower or dance to his/her favorite music while nobody sees. Music gives us joy, lifts up our mood, and helps to develop our talents and overall psychological development.
Povratak na Fokus